Why Tealinc
Tealinc, Ltd. is a dynamic results-driven company that specializes in Rail Transportation Solutions for shippers, railroads and investors.
About Us
Have rail transportation challenges? We Specialize in Rail Transportation Solutions. We participate in nearly every industry supported by rail; lease, purchase and sell nearly every type of freight railcar; and provide management and consulting services for both novice and experienced rail shippers.
We specialize in exceptional customer service. We focus on rail equipment and consulting services to assist the novice, mid-level and expert shipper to plan, modify and adjust short-term and long-term rail shipping and receiving needs.
How do we solve your challenges? Our three main business focuses are:
Lease, Buy & Sell Railcars
Rail Fleet Management Services
Rail Transportation Consulting Services
Lease, Buy & Sell Railcars
Tealinc, Ltd. buys and sells railcars to the shipper, railroad and investor community. We also supply railcars through operating leases. We buy surplus assets and put them to work in structured leases through creative marketing, upgrading and refurbishment if necessary and by finding exact market niches in which they are in demand. We also package railcar lease portfolios and place them in secondary funding markets. Our brokerage business consists of buying and selling railcars on behalf of our clients and other third party sellers and buyers. Ask about our exclusive marketing agreements and individualized equipment remarketing services.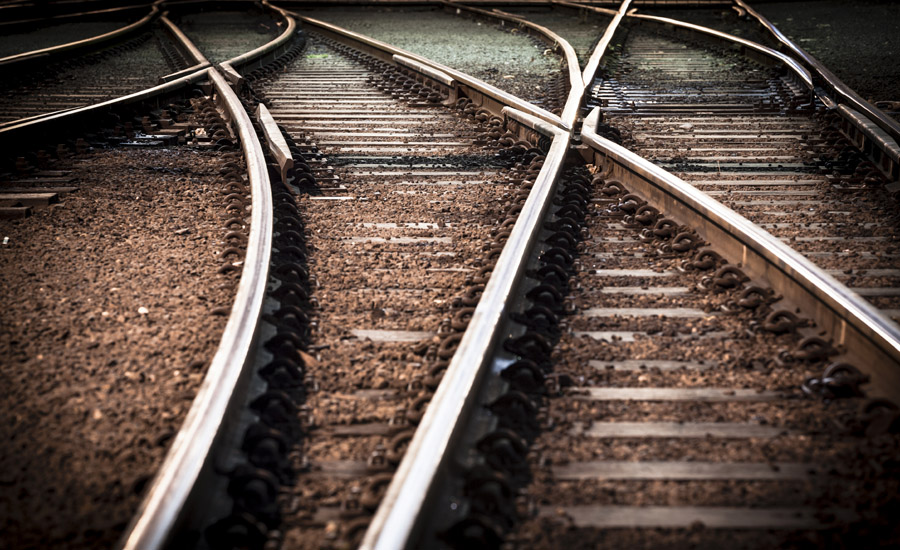 Rail Fleet Management & Transportation Consulting
Tealinc, Ltd. provides rail resource management and consulting services through our in-depth knowledge and years of expertise in the rail and transportation industry. In addition we also rely upon our access to market information, internal models and publicly available data and client information to reach informed conclusions. Our approach to consulting is to obtain factual information, analyze the information to the point we completely understand the challenge in front of us and to put forth the facts to solve the problem to the most favorable outcome possible for our clients.
Our Team
Our team is made up of a diverse group of individuals with complementary rail backgrounds. Together, we have over 115 years of experience in the rail industry. We have the expertise, knowledge and ability to create value for our clients.
"Back in 2020 after realizing a requirement to add open top hopper railcars to our fleet, we identified Tealinc as a railcar supplier/lessor/seller/manager. I made attempts with others to acquire railcars but communication was typically lacking. Refreshingly, Tealinc responded to my request immediately! Kristen Kempson was the lead in helping me identify the exact railcars we needed for our project and offered several attractive pricing options. Julie Mink helped coordinate an on-site inspection directly on our behalf and managed the paperwork and financial aspects of the transaction which led to a successful closing on schedule with our time constraints. Shannon Rodgers coordinated the UMLER transfer, answered our Railinc questions and traced the cars daily until they arrived – even pushing the railroads to help get cars moving when they were stuck. We value our relationship with Tealinc and highly recommend their rail equipment services to others."
-Stuart S., Partnered with Tealinc to Acquire Railcars and Grow Private Railcar Fleet
"As someone who has not done this before this quickly became a significant learning curve. Having the check issued to purchase the cars was the easy part of the process. It was much appreciated and a relief having the Tealinc team support our company in this process long after the check was in the bank. Thanks again!"
-Dave L., Partnered with Tealinc to Acquire Private Railcars and Utilized Onboarding Services
"Our company is a research firm that found itself with the necessity to ship large tonnages of proprietary zeolite from Nevada to Texas for use in the company's patented well cement technology. While good at technology development, our company had no knowledge or experience with rail transportation. Fortunately, an associate recommended Tealinc to help with our rail shipment requirements. Tealinc was instrumental in our economic planning for rail shipment and provided expert guidance in the complicated issues of rates and Rules. Tealinc went a step further and met with our client in our behalf and even designed an unloading system at the delivery industrial complex. We lease our railcars from Tealinc and found Tealinc to be receptive to our unique fleet constraints which has led to the positive impression that Tealinc cares about what we do."
– George A., Partnered with Tealinc in Consulting Services, Railcar Leasing Services and Railcar Management Services
"Freight logistics by railcar is a very complicated equation.  Unless you understand the "ins" and "outs" of this industry, you could end up at several roadblocks.  That is until we came across Tealinc's consulting services that we were able to understand the necessary steps to accomplish using railcar for our freight needs. Tealinc made it easy to do business with them.  They spelled out the action items they would take and the deliverables for using their consulting services.  They were very professional and responsive when I have had questions about the project.  They did what they said they would do and completed within the time-frame they proposed.  I would highly recommend their services.  They are a great group to work with."
– Artie S., Partnered with Tealinc Through Consulting Services and Acquired Private Railcars
"[Our company] was in need of a railcar to assist in our maintenance operations. Tealinc was new to [us] as a supplier, but exceeded expectations as they put the deal together. From arranging an inspection to helping us find storage, the transaction was smooth and professional. Kristen Kempson and her co-workers also did an awesome job communicating with me and my team during the entire process. Timely and to the point each step of the way. I highly recommend Kristen Kempson and Tealinc."
-Marc H., Partnered with Tealinc to Acquire Railcars and Utilized Onboarding Services
"I would recommend Tealinc and especially working with Julie Mink. Julie is a pleasure to work with. She is very knowledgeable about the railcar industry. Tealinc has purchased our railcars at our asking prices in tough business conditions. Tealinc has given us a value-added product by helping us understand the maintenance end of being a rail car owner. They are there to help with any questions. We value our relationship with Julie, and I would trust her and her team for all your rail needs. She understands and thrives on the values of establishing a strong working relationship. We appreciate and value our relationship with Tealinc."
-Todd H., Partnered with Tealinc to Sell Railcars
"Our company owns and operates a hazardous and radioactive waste facility. Due to our remote location and longer distances from our customers, rail transportation is the most economical transportation method we have. We have worked with Tealinc since 2004 and have continued to work with them since then. Tealinc advised us on rail improvements and upgrades that resulted in the award of a cleanup contract. Tealinc was a trusted advisor to our company from the initial proposal submitted in 2004  through the contract award in 2007 and they continue to assist us today as the rail improvements are being constructed. Tealinc's knowledge of the industry and equipment is a great benefit to our company and allow us to provide robust, economical transportation solutions to our customers. There are a lot of consultant to choose from with a variety of experience, but our company is glad we selected Tealinc as our rail improvement advisor."
-Rodney B., Partnered with Tealinc Through Rail Fleet Consulting Service
"We exported some rail cars to Mexico. Tealinc organized the necessary testing to move the cars, provided us with daily updates on the car movements, and provided us with a most successful sales process."
-Howard M., Partnered with Tealinc to Acquire Railcars and Utilized Onboarding Services
"Darell Luther, Tealinc's Founder and CEO, has been our rail consultant for the past 3 years. His knowledge and experience with rail have been very beneficial to us as he has assisted us with locating railcars, creating scopes for railcar repairs, has reviewed and offered assistance with railyard layouts, track configuration and rail contracts. I highly recommend Darell and the team at Tealinc can be trusted to assist with your project needs."
– Dan K., Partnered with Tealinc Through Consulting Services
.
"I have known and worked with Julie for ten years or so. What I appreciate the most is her absolute willingness to share and assist. She and the Tealinc team are very knowledgeable and their focus is on the customer's needs above all."
-Heather L., worked with Tealinc in Canada
.